The downloadable dream killer is available for both PlayStation 3 and Xbox 360 for 400 MS Points or $4.99. If you've previously purchased the "Season Pass" for Xbox 360, he's the final character in that fighter bunch. PS3 gets its own package, as well, with the $14.99 warrior Bundle that features three other characters: Kenshi, Rain, and Skarlet.
For any of you with the new Mortal Kombat, Mr. Freddy Krueger is available on both PS3 and 360 for 4.99 or 400 MS Points, respectively.
Anyone who bought a Season Pass for the 360 version will find he's the last character there.
The PS3's 14.99 bundle includes him, along with Rain, Skarlet, and Kenshi.
Now that we're adding horror movie icons, and other media villains to the bunch, who would you like to see in the MK Klub?
My vote goes to the infamous Mr. Jingles.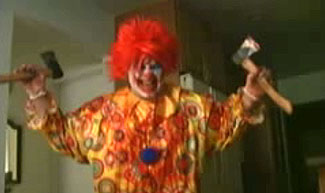 THE HORROR!